We're proud of our Centennial Round Barn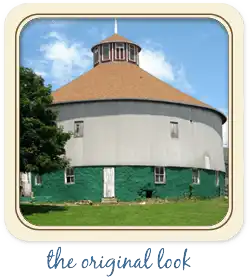 This grand building came with the farm. It may sound odd, but we didn't realize our barn's significance until after we had lived right next to it for a decade. Our minds (and bodies) were busy running and growing our family and our farm.
A round barn isn't very productive or efficient, and it is very expensive and generally unrealistic to maintain. But, as our farm matured we began to look at the barn through different eyes. A vision came to us from our farm guests and tossed us into the world of preservation and reuse.
One quickly learns in this 'club' that there are many more buildings to save than there is time or money. The camaraderie of preservationists reflects this realism, for many more buildings can be saved if we don't each try to do it on our own.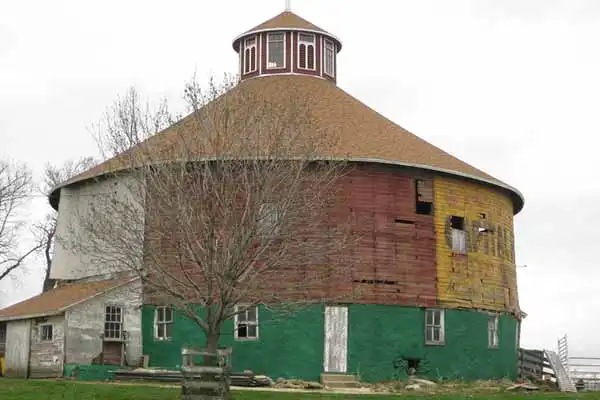 Barn History
Centric barns have a stately history among our nation's first presidents. Our barn's history is not one of famous people, but rather of its survival of over 100 years of Wisconsin weather trying to take her down. Read more …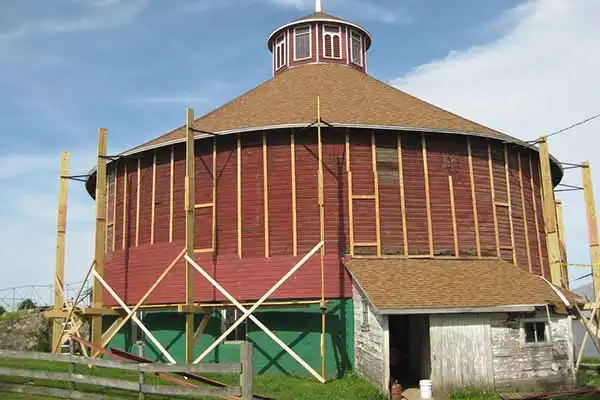 Preservation Progress
Thank you for taking an interest in this centennial round barn's preservation. In 2001, we began the process of preservation and adaptive reuse–the progress, the plans and the future. Read more …