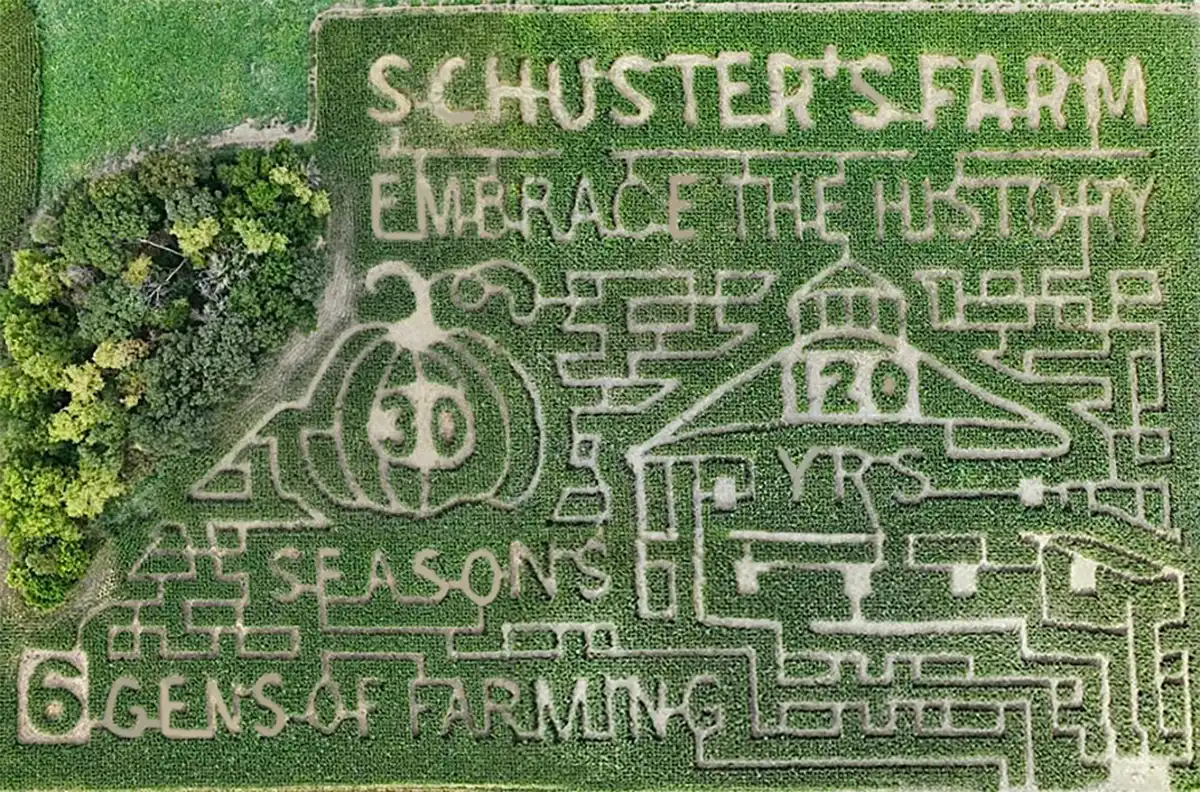 An aMAZEing adventure by day or night
This year, the corn maze celebrates many years of history on the farm! It is our 30th season of pumpkins! Our beloved Round Barn is 120 years old! AND we are celebrating 6 generations of farming in Dane County as our daughter, Sarah, and her husband, Mitchell, have joined us full-time on the farm. We are working hard to keep the memories going for future generations. As you go through the maze, we hope you can reminisce about old memories made on the farm and create new ones. Thank you for being a part of our farming legacy.
-Theresa, Don, Sarah, & Mitchell
The maze is divided into phases that will accommodate all age groups. The small maze is just the right challenge for the young crowd and provides the perfect controlled maze experience. The LARGE maze consists of two phases so our directionally-challenged guests may take a break or "regroup" mid-way through the maze. Right turns, wrong turns and U-turns, keep going until you find your way out!
Flashlite Nights
Want to try the corn maze challenge at night?
Bring a flashlight or buy a glowstick at the Ticket Booth.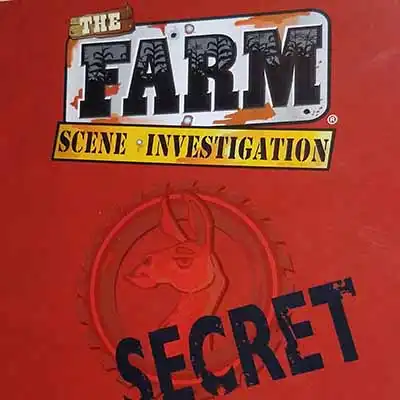 FSI
Whodunit with a FARM twist. Fun for the whole family!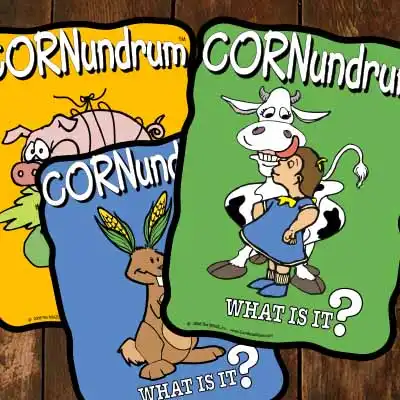 Cornundrums
Very corny and funny word puzzles to ponder.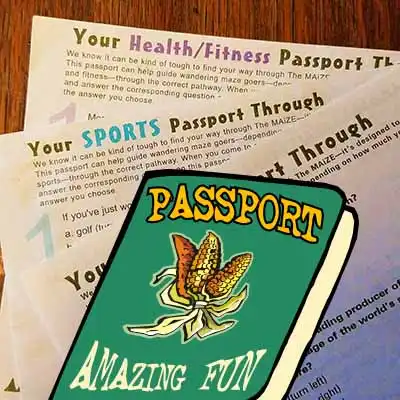 Trivia Passport
Grab a trivia passport and "TRI" to smart yourself through the maze.
Corn Maze Rules
Stay on the Paths — no cutting through, or you will get nabbed by the corn cops
Speed limit 2 mph — no running
No Picking, Shucking, Collecting, or Throwing Corn
No Alcohol — rule applies to visitors age 99 and younger
Cigarettes and corn stalks are a bad combination, so — No Smoking
No Bad Language — our corn has very tender ears
We do not allow anyone under 14 in the maze without an adult. All youth groups must have an adult chaperone for every group that enters the maze.