Company Outings
May through October, we offer indoor and outdoor event spaces, as well as a variety of options for entertainment for day or nighttime events. Out Centennial Round Barn and the Big Red Shed can accommodate groups of all sizes. Keep scrolling to find out more …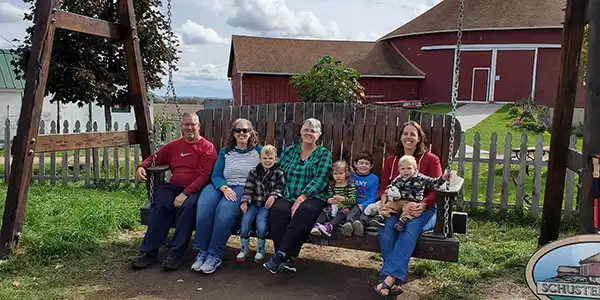 Treat your Employees!
Consider Schuster's Farm's Employee Gift Voucher Program! You can purchase tickets for your employees and their families to use at their leisure! (summer or fall)! Your staff (and their families) will love you! We have several "easy on you" ways to make this happen. Contact us.

Private Farm Rentals
From full company picnics (with or without families) to employee only team building days, let us host your next company gathering.
We have joyfully designed our farm activities for all ages.
Multitudes of attractions to engage, intrigue, and capture fun, individually or collectively.
Wagon rides, farm animals, active play and relaxation in the great outdoors!
Other Amenities
Music:  The entire farm is equipped with a sound system for music or special messages for visitors.
Food:  As a full-service food venue, we can provide an excellent variety of meals, treats, drinks, sweets and adult beverages.
Facilities:  We provide picnic and buffet tables, benches, bars, restrooms, and simple country decor.
Play with our guests / Gather with your guests
Bring a group (during our regularly open days in the summer or fall) to enjoy the farm's attractions, activities, food and more. Rent a special space for your group to gather privately.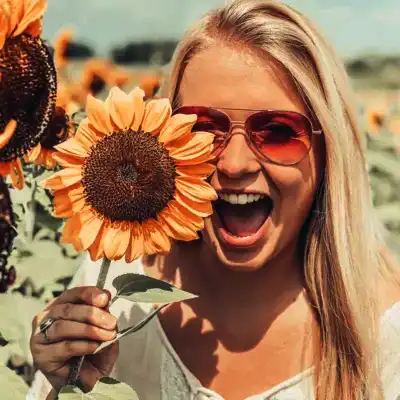 Table/Greeter
Welcome your guests to the farm with their own tickets for fun. You can even add farmtastic treats, sweets and drinks!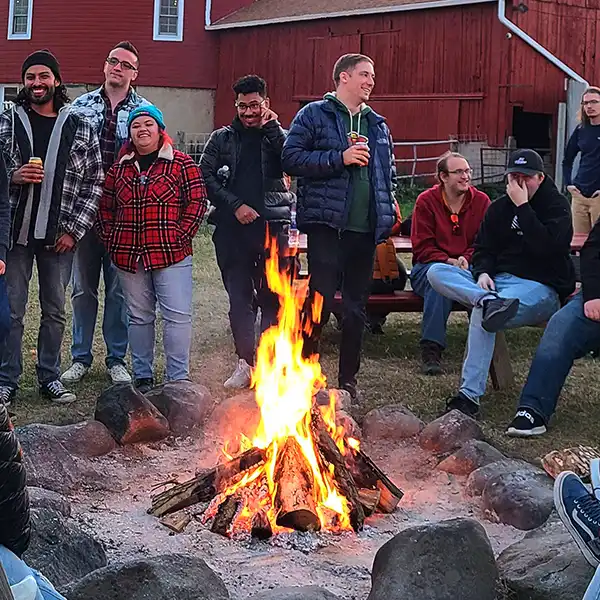 Host a Bonfire
Bonfire/picnic spaces for 3.75 hours. Bring your own food/drinks (non-alcoholic), or purchase at the farm. Minimum 15 guests.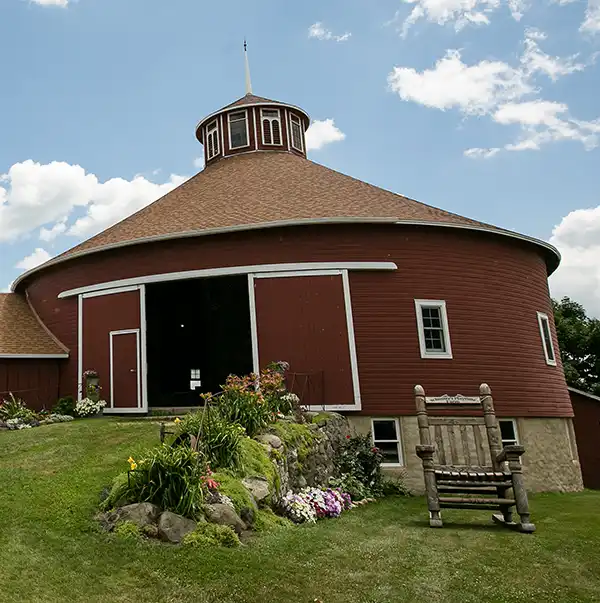 Rent the Round Barn
It's just perfect for private indoor gatherings. Farm attractions included. Minimum 50 guests. Rental is 4 hours.