After Dark Fun
Fridays & Saturdays | September 29 through October
Plus Thursdays, October 19 & 26
When the sun goes down, it gets dark in the cornfield! A nighttime exploration in the maze offers challenge without fright!
Herman's not afraid … are you?
The backyard activity area and animals close at 6:00 pm.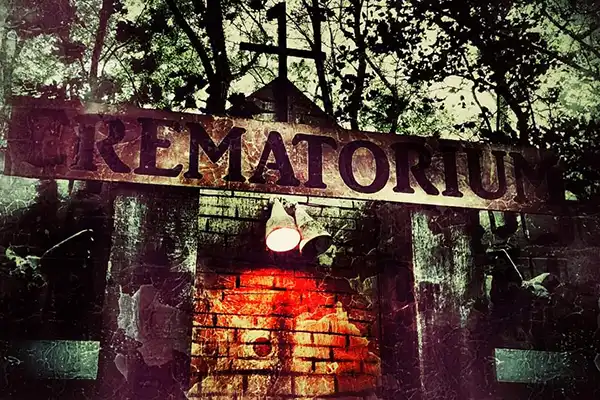 Haunted Forest
Endure a nerve racking ride into the deep, dark woods. Stumble to the entry of Schuster's Haunted Forest. Friday and Saturday nights in the Fall.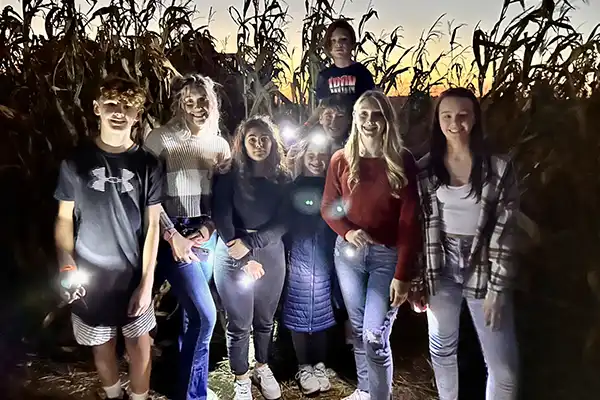 Flashlight Maze
It's really (really) dark in a cornfield at night. No fright. Just night — with rustling sounds of the corn stalks, footsteps of other night travelers, and maybe the occasional owl. Bring your flashlight! Buy tickets for the Flashlight Maze at the farm. Flashlight corn maze is $10.
Nighttime Food and Drink Options
Satisfy all of your fall treat craving with a stop at the bakery barn and Mitchell's Minibar during your nighttime adventure at the farm. From hand dipped caramel apples & spiked hot drinks to soft pretzels & brats, we have the savory and the sweet. The Bakery Barn closes at 10:00pm.
Bonfires
Cozy up by one of the public bonfires with drinks and treats!
Bringing a large group? Reserve a private bonfire — several sizes available!
Get details and reserve online …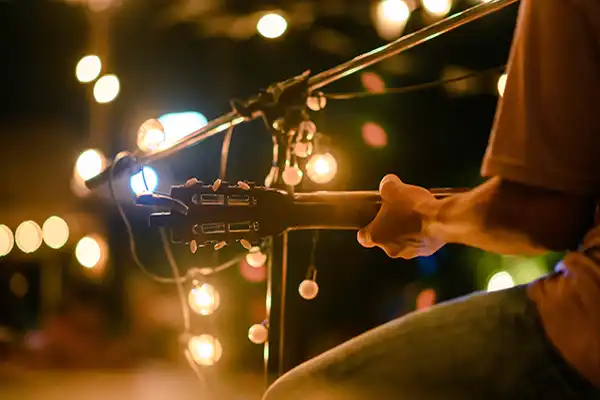 Live Music
All shows 7pm-10pm
Friday, October 13 | Taylor & Von
Saturday, October 14 | Mark Croft Duo
Friday, October 20 | Sam Ness
Saturday, October 21 | Taylor and Von
Friday, October 27 | Devin Griffin
Saturday, October 28 | 90 Proof