Parties
— When the farm is open to the public —
The farm's wide open spaces, grand array of activities, friendly animals, and magnificent scenery will make your event unforgettable. Parties are a breeze at the farm — you send the invitations, and we provide the FUN!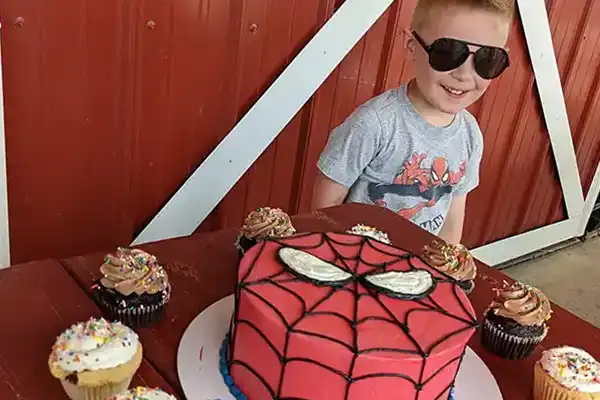 Just the PARTY, please!
This is meant to be simple for you and us! No fuss, no reservations, no questions. Come anytime we are open to the public. You may only carry-in cake and non-alcoholic drinks. (If you wish to carry-in any other food on the weekends, you need to choose a Party PLUS option.) You may gather for cake inside our Big Red guest eating shed or outside at any of our many picnic tables. Birthday celebrant is free. All other guests are regular price. All guests must have a ticket. Come host the best birthday ever!:)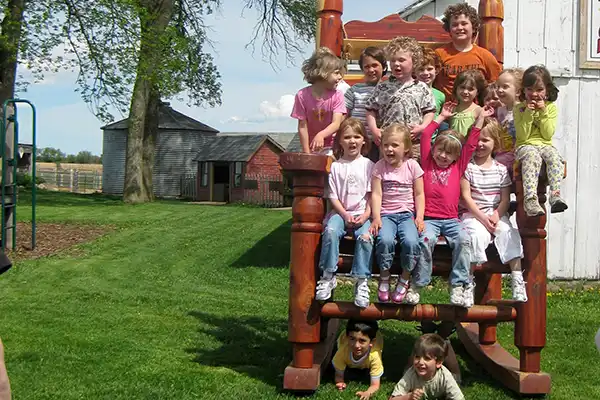 PARTY PLUS!
Rent the round barn for 35+ guests. ($350/4 hrs). Contact us
Or rent a bonfire/picnic area for 15+ more guests ($65-$100/4 hours) With either rental you may order treats and drinks from the farm, bring your own food and non-alcoholic beverages or have food catered. Make a bonfire reservation. Upon arrival, head to the group registration booth or the ticket booth and tell them it's Party Time! All farm guests will need a ticket for fun. Birthday celebrants are free.